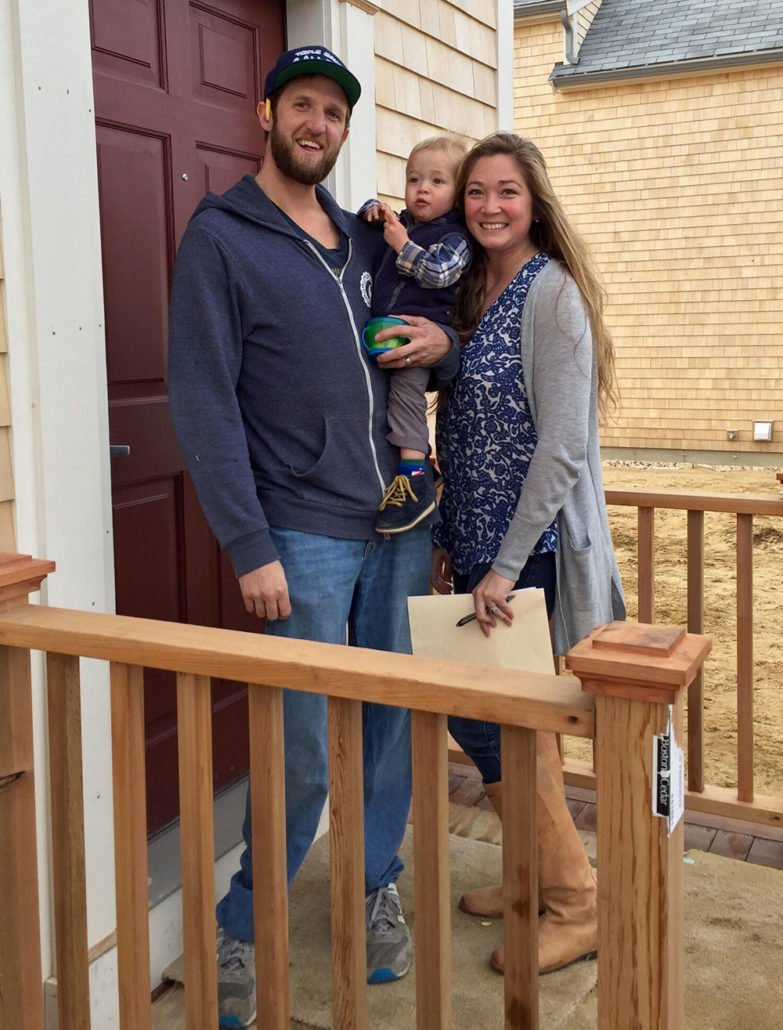 First Time Home Buyer & ReBuilding Your Credit Classes
Housing Nantucket is certified by the Massachusetts Homeownership Collaborative to instruct the Citizen's Housing and Planning Association First-Time Home Buyer Education class. This class fulfills the "first-time homebuyer ed" requirement of the SoftSecond, MassHousing, and FHA loans among others. In this nine hour course, prospective home buyers learn about the entire home buying process, including how to deal with credit issues, working with a real estate agent, applying for a mortgage and more. Presentations, tests and handouts are all online.
Through generous grants from Hingham Savings Bank, Nantucket Bank, and Cape Cod 5 Cents Savings Bank, Housing Nantucket provides these classes free of charge.
The next Homebuyer Education course will be held: March 7, 14, and 21, 2018.
REGISTER BELOW!
First Time Home Buyer and ReBuilding Your Credit Classes
The next HOMEBUYER EDUCATION COURSE will be held March 7, 14, and 21, 2018. Classes are from 6-9pm and are held at the high school Large Group Instruction room (LGI). Students must attend all three classes to receive certification. FREE for Nantucket residents.
The next REBUILDING YOUR CREDIT COURSE will be held in Spring 2018. Pre-register below and more information will follow.
Housing Nantucket Recognizes the importance of collaboration.
Housing Nantucket has a twenty-two year history of creating affordable housing solutions for the community and recognizes the importance of collaboration. Maintaining and strengthening community partnerships is a priority for us.
WHY IS THIS PROBLEM SO DIFFICULT?
Nantucket is a national model for open space protection, due in large part to the Nantucket Islands Land Bank and the special legislation that created it in 1983. Over time, the Nantucket Land Bank Commission and other conservation groups have successfully acquired and taken steps to protect about half of Nantucket's land. With golf courses and other recreation facilities added to the mix, over 60 percent of the island is un developable. The extensive open space and recreation network that exists on Nantucket today has had an indelible impact on housing values, and island housing prices are among the highest in the United States.
There are few jobs in the pay ranges required to afford Nantucket's high housing costs. The island's beauty conveys an image of Nantucket that masks the hardships many households contend with in order to live and work here. In addition, Nantucket has pockets of poverty, racial and ethnic minorities, and foreign-born populations. Overcrowded housing conditions and substandard if not illegal units exacerbate these problems. For seasonal and year-round workers without living-wage jobs, Nantucket's housing barriers are even more complicated and difficult to address. Nantucket's expensive homes, limited range of housing, small employment base, and abundance of protected land help to explain its extremes: affluence on one hand, and seasonal workers with very low paying jobs on the other hand.
The recent Workforce Housing Needs Assessment quantifies the dire shortage of price-appropriate housing for island workers and provides a variety of potential approaches. This study reveals over 50% of year-round residents are housing cost burdened, which means they spend more than 30% of their income on housing costs. Community collaboration determines how we take our next steps.